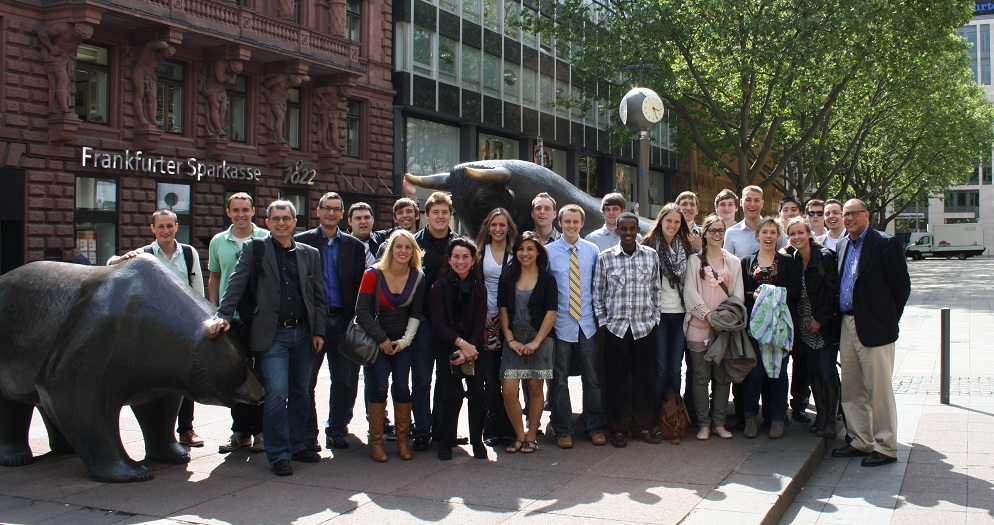 'International Projects Summer Course' (IPSC) is an exchange program between the DHBW Karlsruhe and the Augsburg College in Minneapolis, Minnesota. The IPSC took place the fourth time in 2012, after successful exchanges in 2006, 2008 and 2010.
IPSC 2012 started on May 13th and finished on June 8th. During that time many different activities like business simulations, corporate visits and lectures are realized. Beside we've had a great evening and weekend program!
So what is it all about?
We've collected some keywords what we liked most about the project to give you an idea what the 'IPSC-Experience' is:
Asparagus
Barbeque
Beer (Pong)
City Tours
Corporate Visits
Group Projects
People
Social Program
Strudel
The Business Simulation
The Pool Trick
We hope you have fun exploring our website! And if you're thinking about joining one of the next IPSC-Projects: We can highly recommend it, these weeks were wonderful!